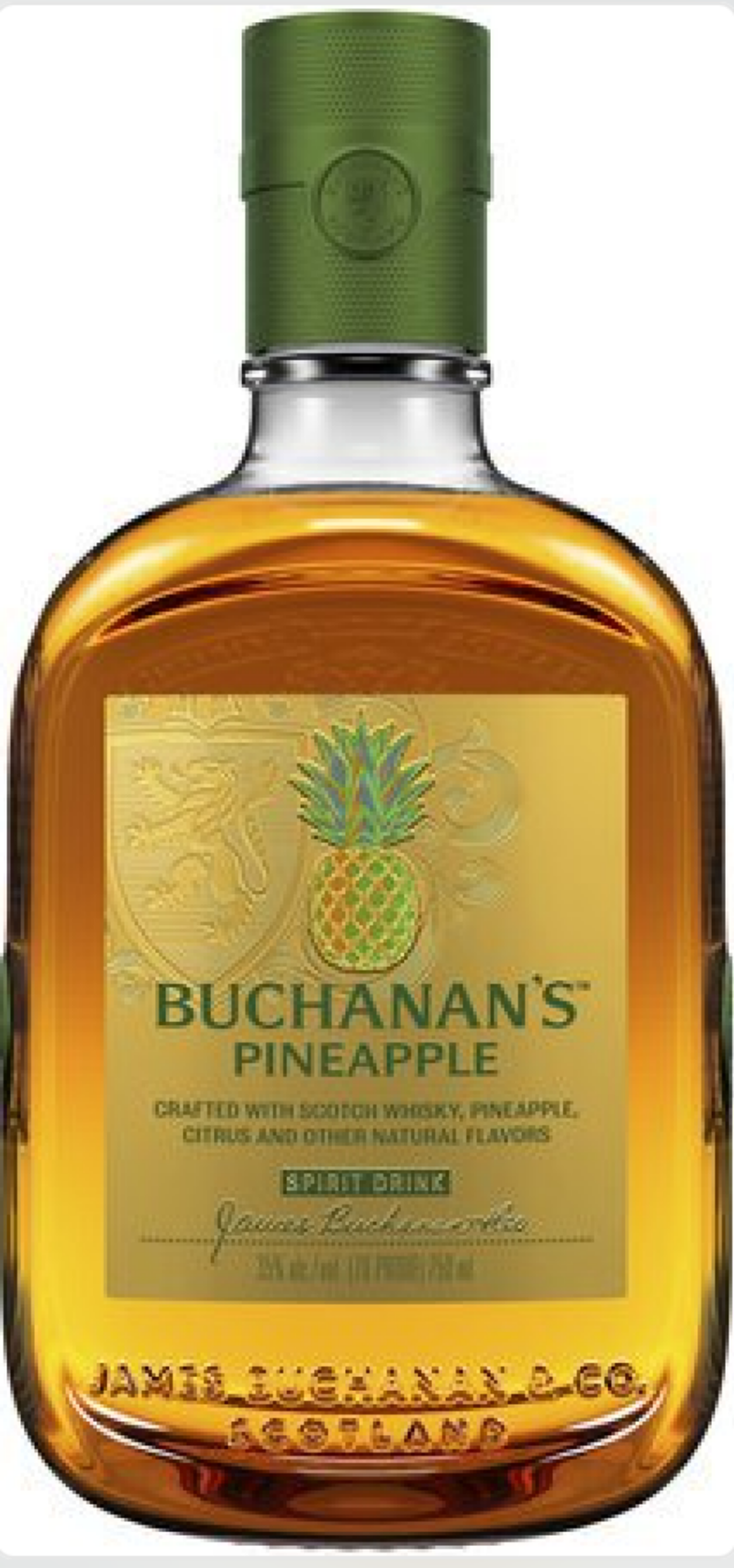 Buchanan's Pineapple Crafted With Scotch Whisky Infused With Pineapple Citrus And Other Natural Flavors:
Buchanan's Whiskey is a blended Scotch whiskey made from single malt and grain whiskies aged for a minimum of 12 years. It has a smooth taste with notes of honey, caramel, and a hint of smoke. It is also a popular gift item and has gained a following among younger consumers.
The brand has a rich history and tradition, dating back to the late 19th century, and is known for its exceptional quality and stylish branding. Buchanan's Whiskey has become involved in music and entertainment, sponsoring events and collaborating with artists. It is a classic Scottish blend that has stood the test of time and remains a favorite among whiskey lovers worldwide.
Specifically, we are excited to explore Buchanan's Pineapple Spirit Drink. This uniquely sophisticated drink pairs the light caramel and vanilla notes from scotch whisky from the House of Buchanan's with the lush, bright flavor and aroma of juicy pineapple. A nose of vibrant pineapple and hints of zesty citrus gives way to a lingering and bright tropical finish.Please drink responsibly. Nose: Luscious, juicy pineapple and a hint of zesty citrus.