Tequila Tuesday Feature: Clase Azul Gold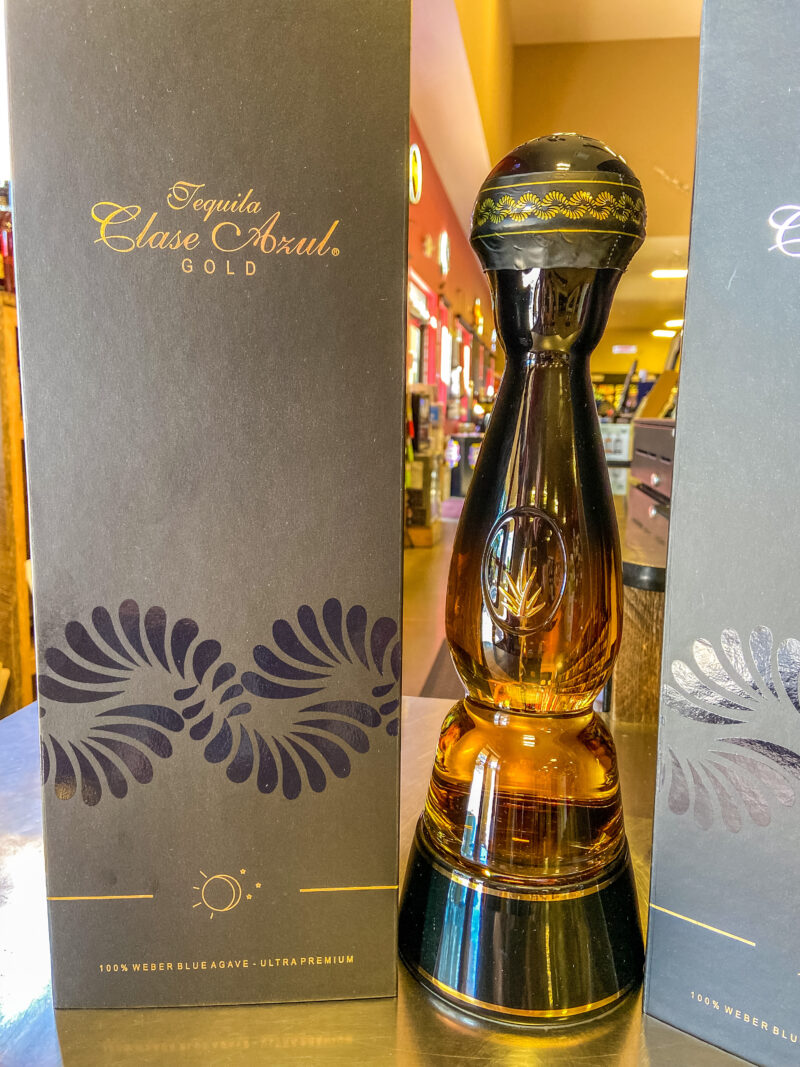 Tequila Tuesday Feature: Clase Azul Gold
If you are looking for something incredibly special for yourself, or any tequila drinker in your life- boy do we have something nice for you. New to our store is the Claze Azul Gold! The unmistakable and unbeatable brand of Class Azul has delivered this masterpiece that is guaranteed to knock your socks off. Surely, their trademark decanter is highly recognizable, but let's look into the making of this Gold Tequila Joven, and the team behind it!
Clase Azul tequila is produced at one of the highest points in the state of Jalisco, Mexico. It is 100% Blue Agave, and the climate of the area gives it a characteristic flavor. Each agave is grown for a minimum of 6 years. The process begins with a 72 hour cook in old masonry ovens. Then the agave core is ground to extract all of the juices, starting the distillation process, which happens two times over.
Another thing that is extremely distinct are the decanters that come with all forms of Clase Azul. Every single one is handmade and hand painted by their artisans in the Mexican town of Santa Maria Canchesda. Around 350 extremely talented workers individually construct each one, making them a one-of-a-kind piece of art! These pieces contain art that is the makers' ancestral heritage and legacy.
"We want to foster a deeper appreciation for the beauty of Mexico and its traditions."
The Clase Azul Gold is truly a remarkable tequila. It combines Clase Azul Tequila Plata with a special reposado that is aged in French Oak Casks, and an Extra Añejo that is aged in American Whiskey Casks and is finished in sherry casks. The tasting notes are toasted wood, fig, ginger, cocoa and more! The color is a soft amber and it is medium bodied. This is a truly special tequila and would add sophistication and prestige to any collection! Come grab it at Boone's!