Apple Pie Bourbon Shot Recipe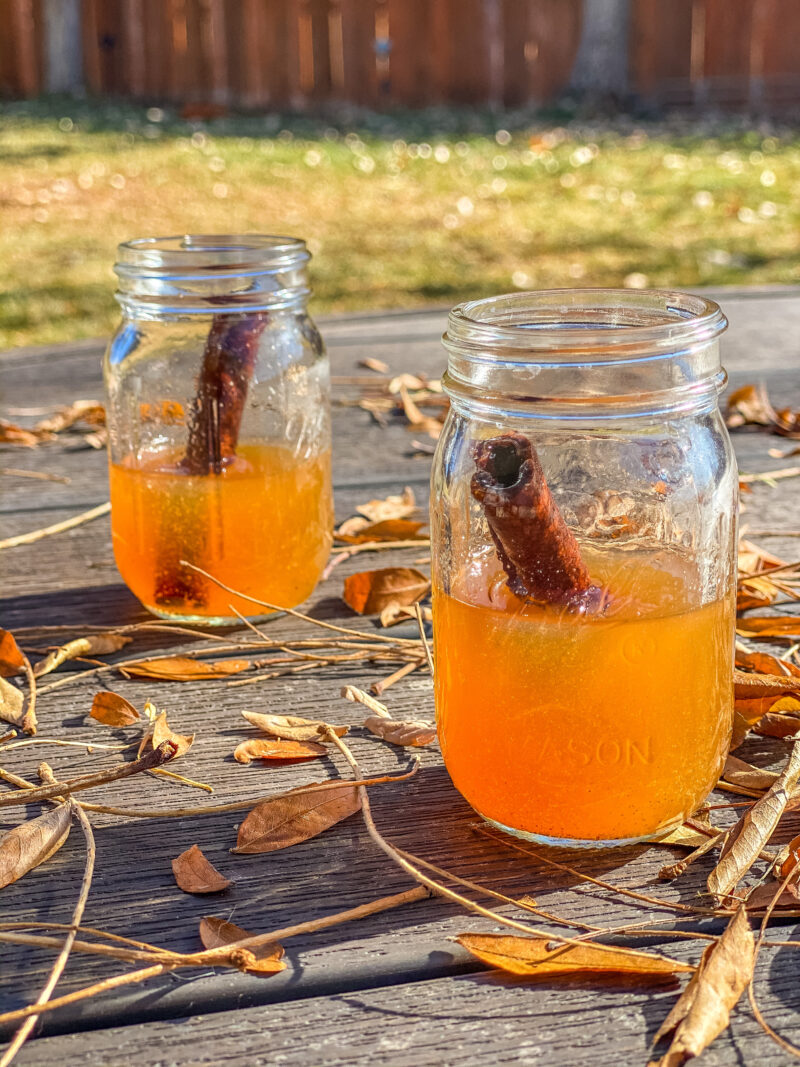 Apple Pie Bourbon Shots
These apple pie bourbon shots are so easy and delicious! They pair perfectly with just about anything "fall" 🙂 For this recipe, you'll need a mason jar. You will refrigerate for 3-4 days before serving so prepare accordingly!
Ingredients:
2 Apples
3 cinnamon sticks
3 sugar cubes
1/2 nutmeg
1.5 cups bourbon
Directions:
Dice apples
Add 3 cinnamon sticks and 3 sugar cubes to a mason jar
Grate one half nutmeg and add to mason jar
Fill to the brim with bourbon (or 1.5 cups)
Refrigerate 3-4 days
Serve in shot glasses!
Apple Pie Bourbon Shots are the perfect fall drink to share with friends and family! We recommend using Bulleit Bourbon. Bulleit Bourbon is inspired by the whiskey pioneered by Augustus Bulleit over 150 years ago. Only ingredients of the very highest quality are used. The subtlety and complexity of Bulleit Bourbon come from its unique blend of rye, corn, and barley malt, along with special strains of yeast and pure Kentucky limestone filtered water. Due to its especially high rye content, Bulleit Bourbon has a bold, spicy character with a finish that's distinctively clean and smooth. Medium amber in color, with gentle spiciness and sweet oak aromas. Mid-palate is smooth with tones of maple, oak, and nutmeg. Finish is long, dry, and satiny with a light toffee flavor.