A Perfect Blend of Elegance and Craftsmanship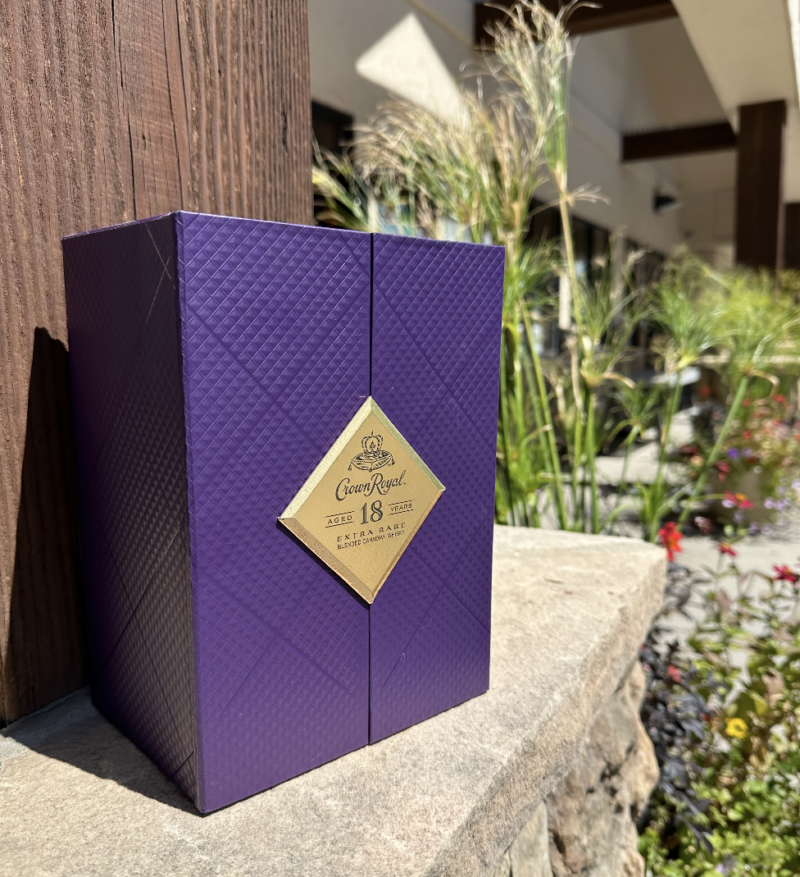 Crown Royal Extra Rare 18 Year Old Whisky
In the middle of Gimli, Manitoba, a masterpiece has been developing for eighteen years. Crown Royal's Extra Rare 18 Year Old Whisky is a great example of the art of blending, which is a complicated dance of high-quality spirits that come together to make a symphony of flavor and complexity.
This special blend was made in the place it calls home. It captures the essence of patience and hard work. This whisky is a blend of some of the world's best whiskies that have been carefully cared for for almost 20 years. It has an exquisite taste that blows away the senses.
With its elegant amber color, this wine has hints of vanilla and stone fruit that dance in the glass and tempt the nose. A velvety body, lightly kissed by oak, carries a tapestry of caramel spice, a graceful interplay that stays on the palate. As the experience goes on, delicate whispers of nougat fill the full-bodied finish, leaving a lasting memory of indulgence.
But this whisky is appealing not only because of what's inside it, but also because of how it looks. Crown Royal is known for making a big impression, so they worked with skilled glassmakers to create a unique vessel that matches the beauty of what's inside. This rare liquid is kept in a case that exudes luxury, which is a fitting way to show how special it is.
We have just a few bottles left of this super rare whisky at Boone's, so come on in and grab one before it's gone! You won't regret it!