Jefferson's Bourbon: The Lineup at Boone's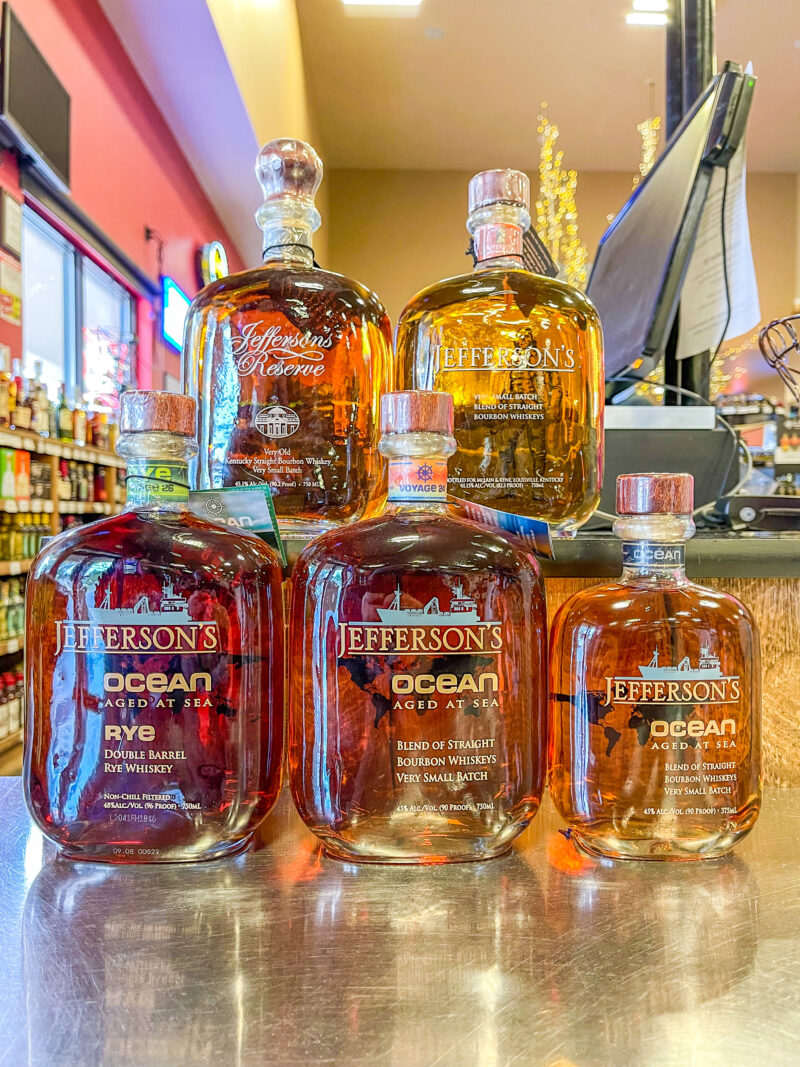 We currently carry 4 of Jefferson's top styles including their new Ocean Aged at Sea Rye Whiskey. Just as it sounds, it's whiskey aged at sea!
"This double-barreled rye whiskey travels the world on ships at sea, blending the bold flavor of Rye with the rich caramelization that comes from the unique sea aging process." Read more about Jefferson's Voyages here!
The Lineup:
Swing into Boone's to shop these unique bourbon whiskey's!