Hi Neighbor! Narragansett Lager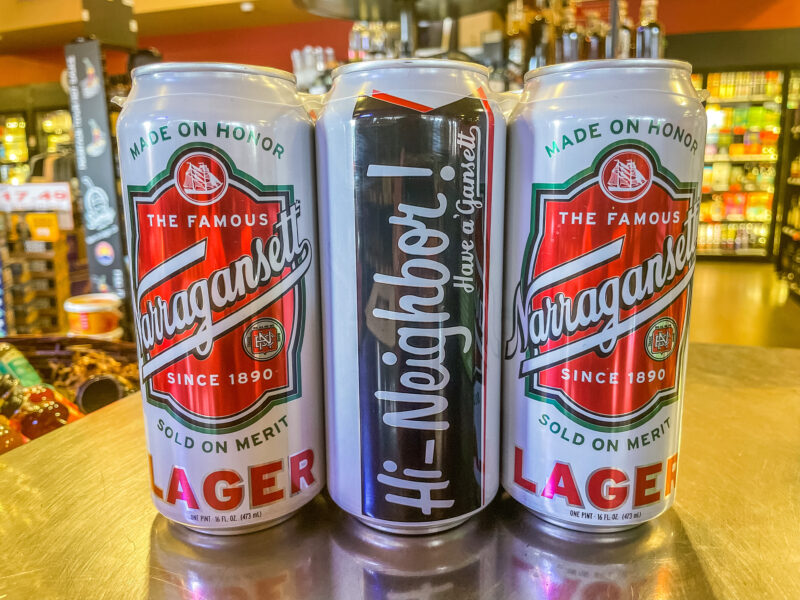 Hi Neighbor! The famous Narragansett Lager has been around since 1890 and was the first beverage to pair up with a professional sports team – The Boston Red Sox!
It was the first beer brewed by "The Original Six" back in 1890, and the best selling beer in New England from the 1930's to the 1970's. It has crossed paths with Dr. Seuss, it was famously crushed by Captain Quint in Jaws, and it was the first alcoholic beverage to partner with a professional sports team – the Boston Red Sox from 1944-1975. Drinking a Lager is drinking to New England history. "Hi Neighbor! Have a 'Gansett!"
(source: https://www.narragansettbeer.com/beer/lager)
Brewed just right for drinking with six-row malt, a secret blend of Pacific Northwest hops, and corn from Iowa – this beer is clean, crisp, refreshing, and perfectly balanced. A classic American lager and the workhorse of the 'Gansett stable.
Pairs well with: clams and oysters, peppery cheeses, and any spicy plates! Swing into Boone's and pick yourself up a six pack for $7.99!