Octoberfest Beers You Have To Try!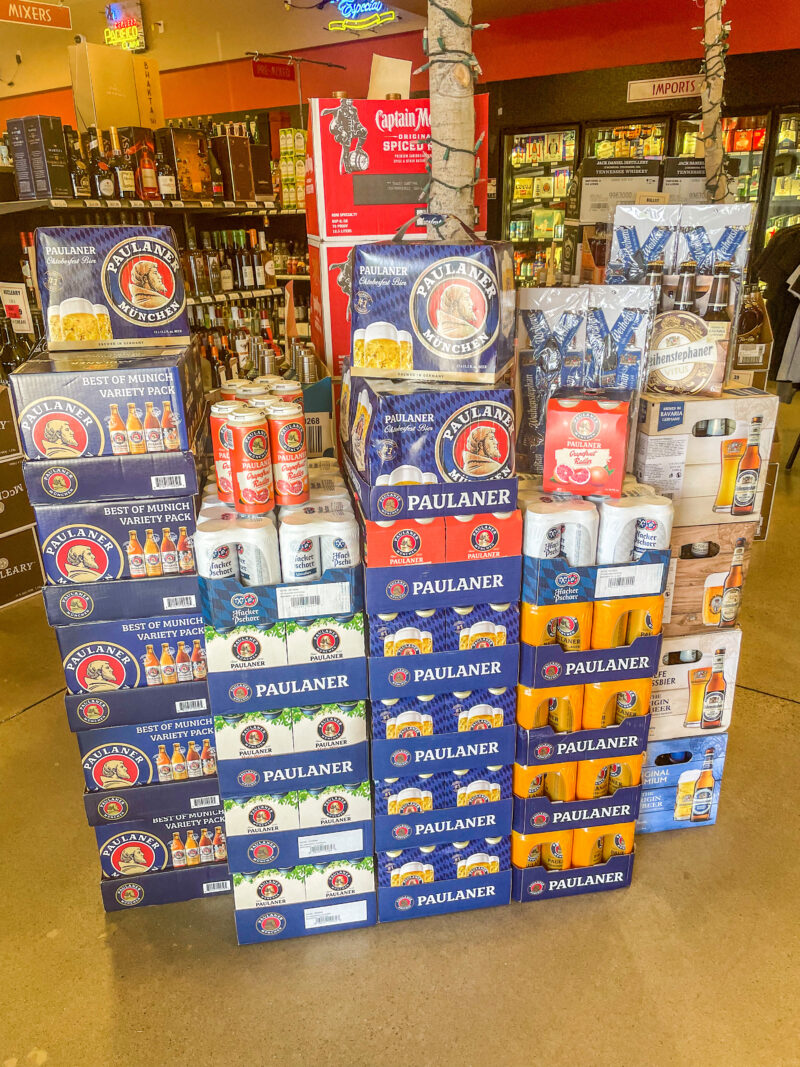 It's mid-September and Fall is officially around the corner! That means cooler weather, football, changing foliage and so much more! If only there was something to drink that paired soooo well with this time of year…kidding, of course! It's Octoberfest season!
This time of year is personally a lot of people's favorite time to enjoy some great seasonal beers, mainly from Germany! When you think of German Beer, one name that easily comes to mind is Paulaner. It is a German Brewery that was established in 1634 by Minim Friars of the time.  Paulaner is one of the 6 breweries that supply the beer for Oktoberfest, and they are constantly among the top-selling German Beers.
Let's check out some classic beers from Paulaner that you should be trying ASAP if you haven't!
Münchner Lager (Original Lager)- The O.G. from Paulaner. Incredibly light and refreshing, and capable of being an all-day drinker. A perfect balance of malty character and the light bitterness of hops.
Hefe-Weizen- It's the #1 wheat beer in Germany and one of the world's favorites. In developing this beer, the Paulaner brewmasters have perfected a unique technique with "yeast suspension," resulting in a uniform, slightly cloudy appearance, consistent quality, and perfect taste.
Weizen Radler Non-Alcoholic- "This mix is in a class of its own – combining the great taste of Paulaner Hefe-Weizen with natural effervescent lemonade in a non-alcoholic alternative for refreshingly fruity yet malty taste. The citrus notes of lime, orange, and lemon match the wheat beer perfectly and provide a uniquely balanced taste experience."
Hacker-Pschorr Münchner Gold- At the end of the 19th century, Munich took great pleasure in two new beaming additions to the city; the golden Angel of Peace and the first lager beer specialty, Munich Gold. Still brewed by us to this day according to the age-old recipe, this slightly stronger beer is a mature masterpiece and delights with its enticing malty aroma and its slightly stronger original wort.
Grapefruit Radler- This delicious fruity Radler combines naturally cloudy grapefruit flavoring with the Münchner Lager, creating a delicious and bright sipper! "This tangy, thirst quencher is the perfect accompaniment: fruity-tart, 100% natural and not too sweet."