Sam Adams Octoberfest is Back!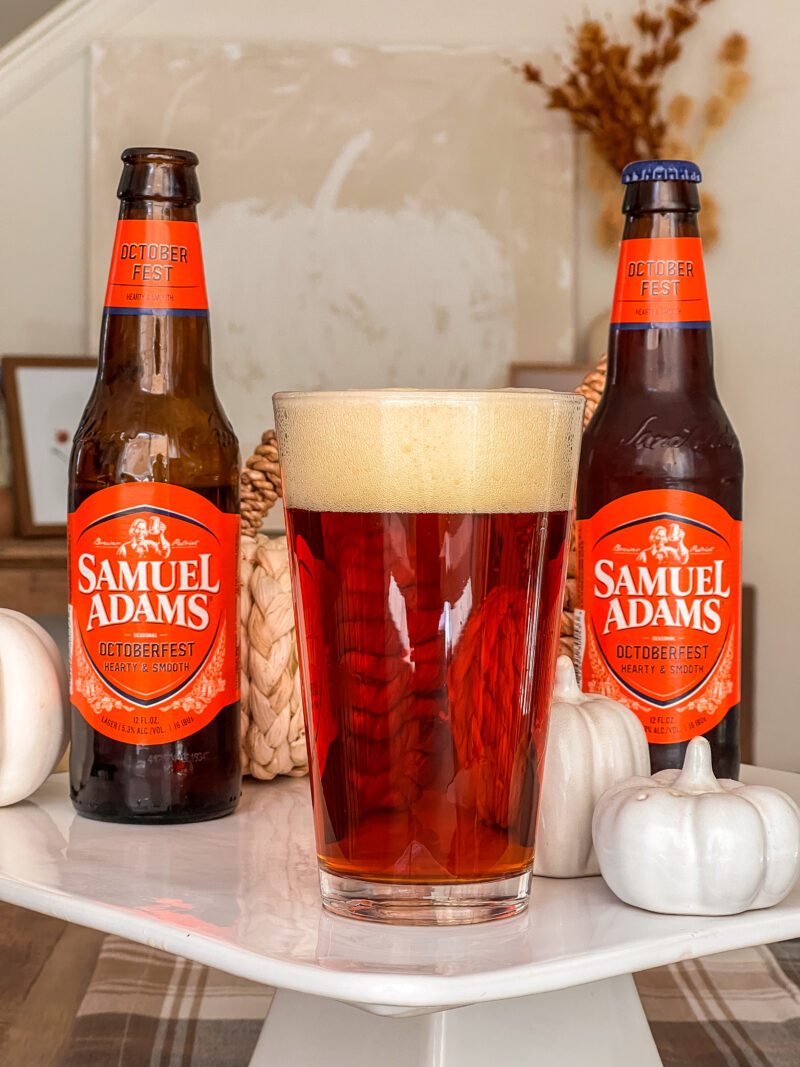 You know what time of the year it is…Samuel Adams Octoberfest is back on our shelves! This timeless classic always rolls around this time of year, and everyone buys it as quickly as we can stock it! It is probably the most recognizable of all the Samuel Adams seasonal beers, maybe almost even as recognizable as the flagship Boston Lager. Let's give this classic seasonal beer a more in-depth look.
Samuel Adams Octoberfest is the oldest beer in the Samuel Adams seasonal rotation. It originated with one of founder Jim Koch's earliest International Beer Moments. "It started with my first Oktoberfest in 1971 and I fell in love with the gorgeous malt aromas and the creamy smooth…flavor[s] of a classic Oktoberfest that I had in Munich that year."
The color is a deep red amber and it will be available for the next month or two! The hops in the beer are Tettnang Tettnanger & Hallertau Mittelfrueh. The flavor is a smooth roasty-sweetness with light hop character to keep you drinking!
Sam Adams recommends drinking this with Brats, Pretzels, Sauerkraut, Schnitzel and other classic Oktoberfest foods!