The Easiest Thanksgiving Marg Recipe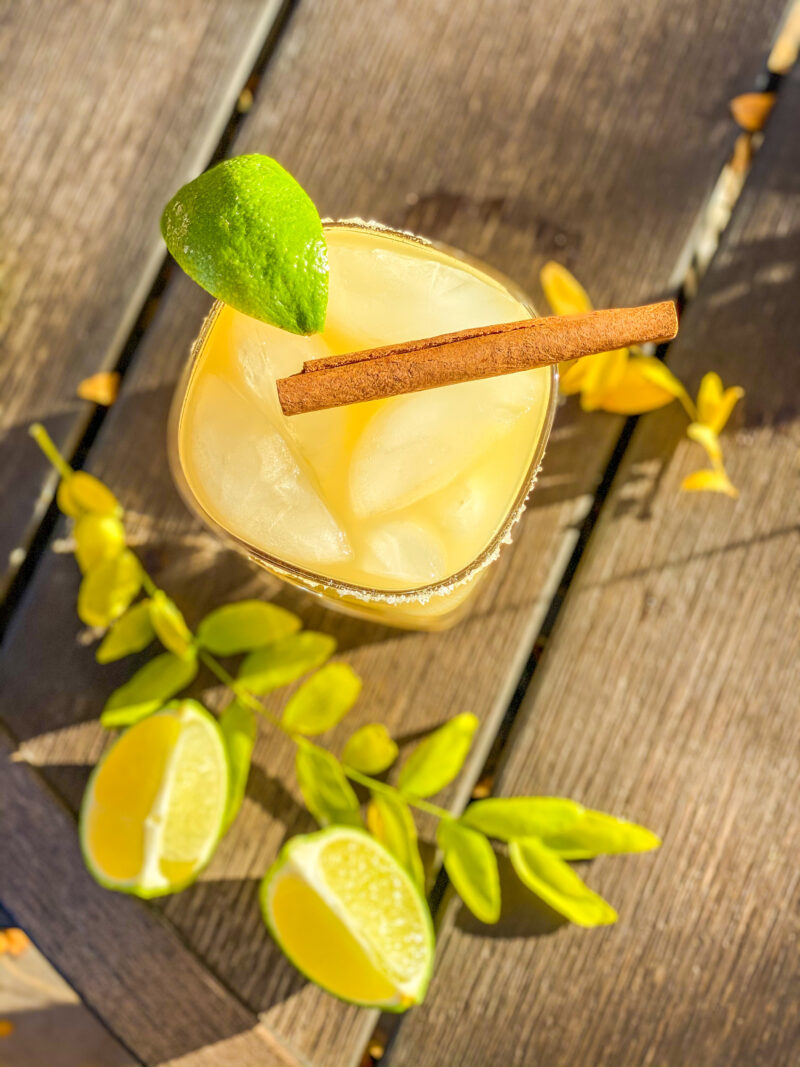 If you're looking for an easy, fall inspired, Thanksgiving Margarita recipe that doesn't suck – this is it!
Ingredients:
2oz apple cider
2oz pear juice
1.5oz tequila
1oz cointreau
garnish with cinnamon stick
Directions:
Salt your rim – optional
Add apple cider, pear juice, tequila, and cointreau to a shaker with ice
Shake and pour over ice
Garnish with a cinnamon stick
We personally love Milagro tequila for any margarita! Milagro – Welcome to a brighter side of tequila, where the sun always shines and fresh is best. Milagro Silver is a 100% blue agave tequila renowned for its bright, fresh agave flavor and exceptional smoothness. Try it in The Freshest Margarita! Just add two parts Milagro Silver tequila, 3/4 part agave syrup and 1 part fresh lime juice in a Boston shaker, add ice, shake and strain into a rocks glass with fresh ice. Garnish with a lime wheel. Inspired by the upbeat energy and creativity of Mexico City, Milagro Tequila is hand-crafted in a process where tradition meets innovation. Our agave is sourced in the Jalisco Highlands, where the finest, sweetest blue agave in the world is cultivated. To extract all of the nuances of the precious agave flavor, the agave piñas are slow-roasted for 36 hours in traditional brick ovens. The extracted juice is then fermented and is finally distilled twice: first, in a pot still to retain the vibrant and mouthwatering flavors of the agave and second, in a column still to impart an absolutely exquisite smoothness that compares to the finest white spirits in the world. Please enjoy Milagro Tequila responsibly.