This Week's Tastings! 5/20/22
We'll be tasting Payette Brewing and Smirnoff Flavors this Friday (5/20/2022) & Saturday (5/21/2022), from 4:30pm – 6:30pm!
Our Beer of the Month comes from our amazing friends at Payette Brewing! They are based in Boise, Idaho and have been cranking out some incredible beers for over a decade! Their beers are heavily awarded and nationally recognized, some come try some out, they'll be on sale all month!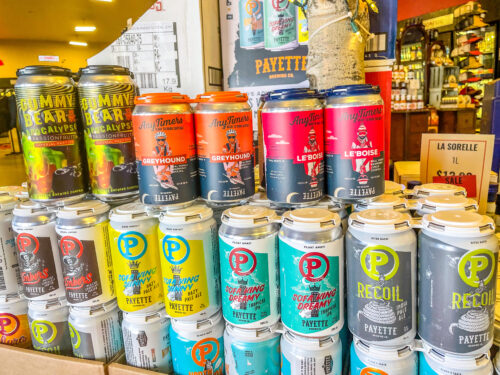 We'll be tasting all sorts of Smirnoff flavors, too!
Smirnoff Pink Lemonade – a blend of Lemon, Strawberry, and Raspberry 🤤
Smirnoff Spicy Tamarind – a bold combination of tamarind with notes of lime and finished with spicy notes from a mix of chilies 🌶
Smirnoff Peach – infused with the natural flavor of juicy peaches for a sweet and fruity taste 🍑